Welcome to Year 3!
Class Teacher: Mrs A. Underhill-Jones
Intervention: Miss K. Stephens
PPA - Miss S. Richards
Weekly Updates
07/10/19 - 11/10/19
This week the children have been learning to place numbers on a numberline from 0 - 100 and 0-1000.  We have investigated what the Celts ate and looked at writing sentences in Welsh about the weather.  We wrote the story of 'The Children of Lir' and then innovated it by changing the characters and setting!
30/9/10 - 4/10/19
This week has been such a busy one!! We had a fantastic trip to St Fagan's where the children learnt all about the Celts.  The children were so well behaved and I was very proud of their enthusiasm during the Celtic workshop!! Well done Year 3!!! In literacy, we have been reading the story 'The children of Lir'. We story mapped it last week and this week we put actions to the story and planned a recount.  In maths, we have been doubling and halving and using partitioning to help us.  Our Welsh this term is 'sut mae'r tywydd heddiw?' - what is the weather like today? and we have been practicing answering this question orally.  In RE, we are learning about Bible stories. In groups, we chose either, Jonah and the Whale, The good Samaritan or Noah's ark and have planned and written a script to re enact the story.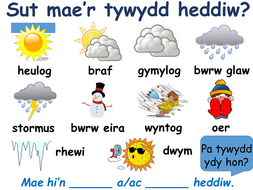 This week's VIP
For settling in to St David's fantastically! Always setting such a good example to everyone else in class.  Da iawn!!!
Important dates
Please see the document below with dates for the year.  I have highlighted important dates for Year 3.
                Context for Learning                 
Our topic for the Autumn term is Invaders and Settlers.  We will consider some of the reasons for which people leave their homes to live in another place. We will define the terms 'invade' and 'settle', and start to think about how and when the Romans came to Britain. We will learn about the Roman invasion of Britain before looking at how the Roman army made it possible to conquer Britain. We will find out how the army was organised, what a Roman soldier wore, and some of the strategies and techniques they used, as well as what life was like for a Roman soldier.  We will understand that it was the Celts who were living in Britain at the time of the Roman invasions and we will carry out own research to find out more about everyday life for the Celts.  We will find out about Boudica and explore why she was so against the Roman invasion of Britain. We will look at Boudica from the viewpoint of both the Celts and Romans, and begin to identify the reasons behind these different points of view.  We will learn more about Boudica's revolt, exploring why it was initially so successful, but then ultimately failed.  We will find out about the fall of the Roman Empire and consider what the Romans left behind when they left Britain. We will think about things we still have in Britain today that descend from Roman rule and establish their impact on Britain.

Homework
Click on the link below to see this term's homework grid. Children may do as many homework tasks as they like and bring them into school to share with the class whenever a task has been completed.
Spellings 
New spelling patterns will be practised in class each week but we will no longer be having a weekly spelling test, we will be
looking for pupils using these spelling patterns in their daily work across the curriculum. 
Reading
Reading books should be read every evening and returned to school every morning as the children may have an opportunity to
read their book in class either by themselves or to an adult. Please complete the reading record in your child's book bag each
time you listen to them read. All books are sent home on Fridays and must be returned on Mondays.
Handwriting
In year 3 we use joined up handwriting.  Here are some practice sheets below.
P.E.
P.E is on a Monday. Your child needs black shorts, house colour or white t-shirt and trainers, labelled clearly with their name.
They may also wear black jogging bottoms and a school hoodie for outside activities.   
                         Christian Values                       
Our school Christian Value for this term is Generosity.
When we think about generosity we usually think about being generous with money or possessions. However, we can also be generous with our time, our gifts and our abilities. Generous people often say that they receive much more than they
give. Perhaps this is because when someone is generous to us, it makes us want to be generous in return.
Snack
Snack money is £1.50 per week, and should be paid via ParentPay before 8am on Monday mornings. We are a healthy eating
school and children can only eat fresh fruit or fresh vegetables for their snack. We provide a wide variety of choice including
apples, oranges, bananas, melon, pineapple, plums, peaches and carrots sticks when in season. If you prefer, you may send in
fresh fruit or fresh vegetables from home for their snack.
Children may bring a bottle of water to school to drink. We are happy to refill their bottles for them during the day.
Dinner money
As a cashless school, dinner money is to be paid in advance via ParentPay.  
Web links
https://twitter.com/StDavidsCiWPrm - Please see St David's CIW Primary School twitter feed for updates on what we are doing in class.
https://hwb.gov.wales/ - Children have their HWB logins so can access this resource from home. 
https://plprimarystars.com/sign-in - Premier league Primary stars. Children to use their names as their username and Year 3 as the password when registering.  Children to use the code 38KLWF to join the class where I have put various curriculum games on. 
https://www.topmarks.co.uk/ - Great online games for curriculum areas
https://www.bbc.com/bitesize/levels/zbr9wmn - BBC Bitesize
http://www.crickweb.co.uk/ks2literacy.html - Lots of online games linked to different areas of the curriculum
https://www.learn-welsh.net/welshgames - Online Welsh games
https://www.bbc.co.uk/bitesize/clips/zcfygk7 - KS2 History. Life in Celtic Britain
https://www.bbc.co.uk/wales/celts/ - BBC Wales - Iron age Celts
https://museum.wales/stfagans/ - St. Fagan's Museum of Welsh Life
https://museum.wales/roman/ - National Roman Legion Musum